Marble Cleaning, Repair and Restoration London
Are you looking to add the classic beauty of marble to your kitchen, bathroom or workplace or, do you simply want to clean, polish or restore your current marble and granite surfaces? Either way, we can help with your marble repair.
At MK Marble, we have over 15 years experience installing and restoring all kinds of natural stone, so whether you want a granite or marble kitchen counter installed or wish to repair your terrazzo floor tiles, we do it all.
We can offer renovation, restoration and installation of any marble, terrazzo, limestone, slate, granite and quartz stone and with our high level of expertise and customer service, we guarantee that your surfaces will look as good as new.
 For a free quote call us on: 07415 099 339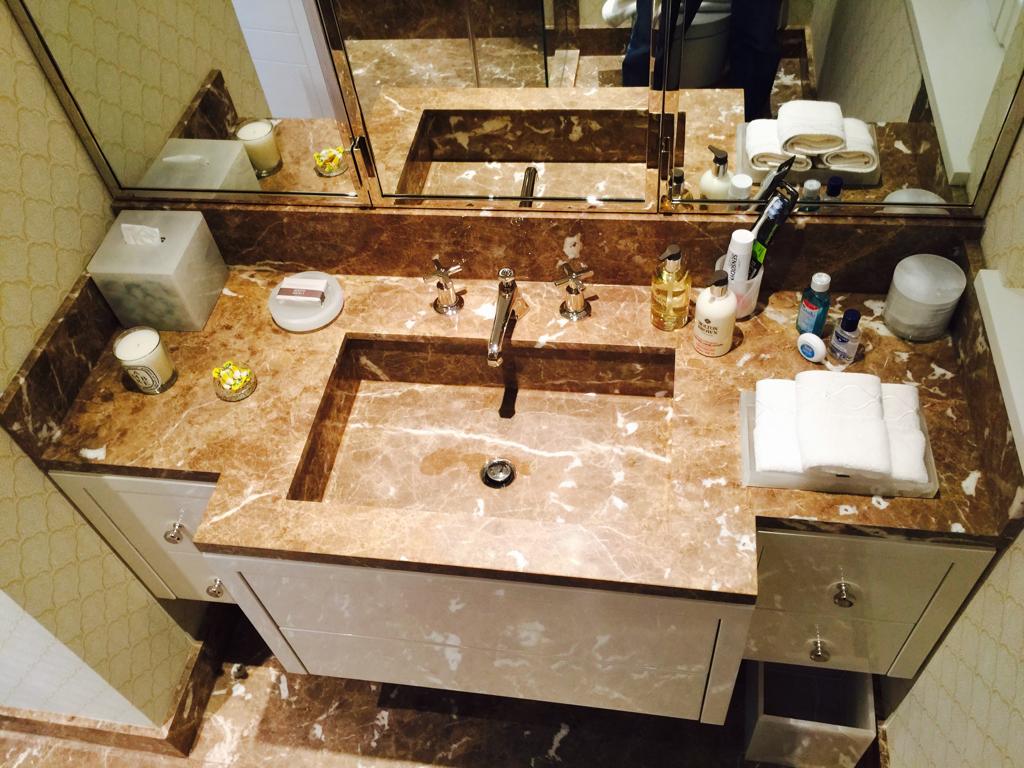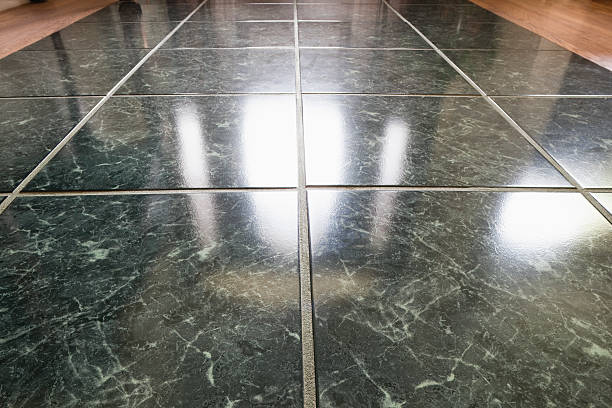 Restorative Services We Provide
If you are wanting to revitalise your old or dull looking granite worktop or repair scratches and chips on your marble floor, look no further! We provide top rate solutions to common issues such as:
Loss of Shine/Dulling – commonly due to wear, this is more often seen on softer stones like marble. Very common on marble flooring.
Etching Cracked/ Stone Damage – is your work surface cracked? Once again, a very common occurrence in softer stones and often due to excess force. We can repair this with ease and create a flawless look- no glue lines or small cracks.
Broken Chips/Piece Repair – often seen in more natural and untreated stones, chips can be a huge eyesore.
Scratch Removal – the most frustrating part of having a beautiful granite table is when it gets scratched! Scratches can dull the overall gloss of any stone and can also create a weakness point.
Grout Sealing and Cleaning/ Recolouring – are your bathroom tiles falling off? Is the grout changing colour and becoming grubby? We offer a simple solution to both these problems to restore the elegance of your bathroom or kitchen.
Water Rings – typical with the softer and more porous stones, water rings are, at best, an eyesore. We can remove them with ease without damaging the stone and bringing back its freshly installed sheen.
Tile Replacement – tiles can come loose and if they break, you are left with a visible gap in your tiling and a very unpleasant appearance. We can replace any tile, of any colour or stone, to match the surrounding tiles and fix it with a strong grout to prevent it from coming loose in the future.
Highest quality restoration service for all natural stone
We pride ourselves on providing the highest quality restoration service and with our wide range of professional products and machinery, including diamond polishing pads to grind and resurface your stone. Moreover, we can solve your stone restoration problems; guaranteeing you a fast, efficient, experienced service to help you maintain the natural beauty of your stone surfaces.
Services We Offer
With our years of experience, our trained team are able to restore and repair any stone surface to a high quality.
We can restore your stone flooring, as well as walls, showers, stairs, fireplaces – anything! Whether in your home or a commercial property, we can help you revamp your tired looking or damaged stonework and leave you in awe of your restored stonework.
Additionally, we provide full design, installation and custom fabrication of marble, granite and natural stone for both residential and commercial property. Complete fabrication, cutting and installation of marble steps, entrances, hallways, corridors, pillars, fireplaces, bathrooms, shower rooms and toilet areas.
Do you want to prevent any future damage from occurring to your natural stone tiles? We can help there to. We offer advice on how to care for and maintain your stonework, so it won't require any more work for as long as possible.
Commercial Customer Marble Repair
MK Marble has worked for for many commercial customers in the City of London requiring marble and stone restoration in their business and luxury buildings. We work across all on the Greater London and Central London area. Hotels, accommodation buildings, luxury apartments, business blocks, shops, entrance hallways, cloakrooms, corridors, steps, stairs, corporate entertainment facilities will require installation, repair and maintenance of their stonework.
For a free quote call us on 07415 099 339